Wordnet also taped three interviews as part of its monthly taping. Jack Knight interviewed Jennifer Nolen, PhD., Amy D'Ambra and David Arias. Jennifer shared about establishing the Catholic Polytechnic University. Jennifer a PhD in psychology from the Department of Cognitive Science of University of California said that the Catholic Polytechnic University combines a deep quest for science, technology, engineering and business with a combination of Catholic theology and apologetics. She visualizes Catholic sacraments, Masses, including Latin Mass, Adoration of the Blessed Sacrament along with other disciplines.
Amy D'Ambra is the founder and CEO of My Saint My Hero. The mission of My Saint My Hero is to make Wearable Blessings in the form of beautiful bracelets. This was inspired by the saints and the blessed Mother. These hand woven bracelets are made by women in Medjugorje who prays as they make each of them.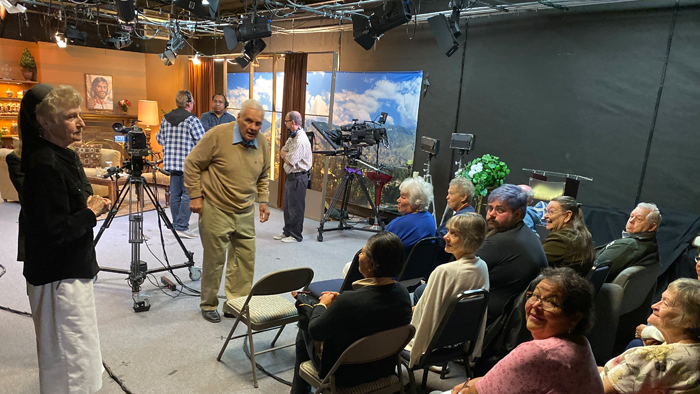 David Arias had a very colorful past with worshiping the satanic forces and recruiting young people into the sect. He was under the influence of cocaine and other evil practices and forces. An encounter with Christ and the exorcism that followed brought him back. Now in deaconate formation he also considers his three down-syndrome children as blessings from God.