After a gap of three months due to the Covid-19 situation Wordnet Productions had its taping of interviews on 25th June. Wordnet fulfilled the requirements of wearing a face covering and social distancing while taping by the crew members and staff.
The highlight of the taping was the new set. During the lock down period we worked on redesigning the sets and this was the first taping in it. There were three guests interviewed by Jack Knight our host. The guests were Gigi Perreau the child actress and theater person of yester years, Richard Marciniak the Chairman of Knights of Colombus in California and Aileen Munoz one of the youth from FOCUS, a campus movement/ministry.
Gigi Perreau achieved success as a child actress in a number of films. She was known for her roles in films like Mr. Skeffington in 1944, In Shadow on the Wall in 1950, The Man in the Gray Flannel Suit in 1956. Jack and Perreau reminiscence the glorious past and share the wonderful things that they do together at their parish these days.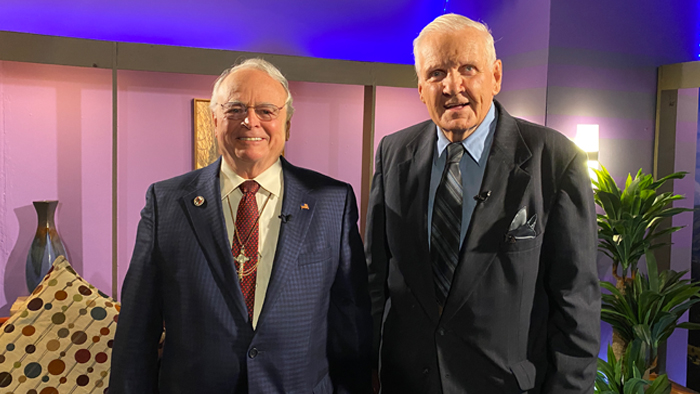 Richard Marciniak is one of the office bearers of California Knights of Columbus council. He shared his life story of joining the seminary for 10 years and later following a different vocation and later his work with the Knights of Columbus and the various dimensions of this movement.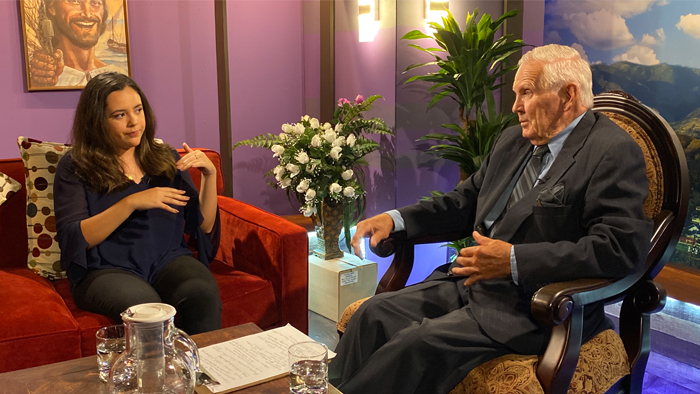 Aileen Munoz, young and enthusiastic person is part of a movement/ministry called Focus. Focus is a Fellowship of Catholic University Students. It is a "Catholic collegiate outreach whose mission is to share the hope and joy of the gospel with college and university students, inspiring and equipping them for a lifetime of Christ-centered evangelization, discipleship and friendships in which they lead others to do the same." Aileen shared about her personal experiences of being a member of the movement as well as her future ministry of spending two years in San Diego University. They win the hearts of college students and build them strong in Catholic faith and send them as missionaries to others to share their faith story.
Watch these interviews on WordNet TV and Wordnet YouTube channel in the coming months. Follow our schedule on Facebook.