Four years ago, in December, Wordnet staff members and many others were taking turns visiting Fr. Mike Manning at the Palm Terrace Care Center in Riverside, CA. Some sang songs to cheer him up, and that marvelous smile of his greeted each one. None of us realized how SOON he would leave us.
Fr. Mike Manning, SVD, founded Wordnet Productions ministries, the Media and Communications Center of the US Western Province of the SVD, in the late '70s, out of a deep desire to share his own relationship with God, especially his joy in knowing Jesus. Wordnet reflects the vision of the SVD Missionary Order by regularly telling the story of God working through all people, especially in the struggles of those who are poor.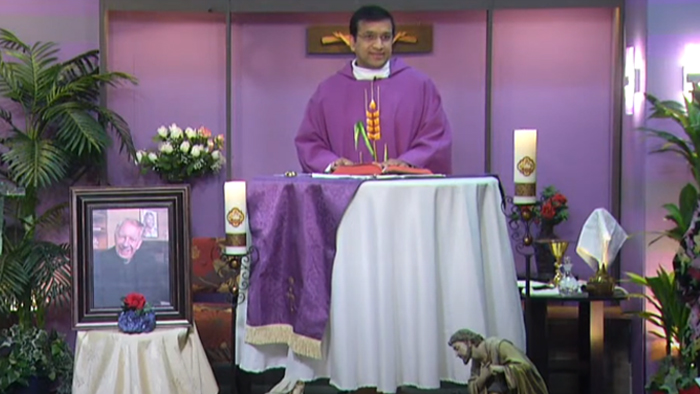 Difficult as it is to believe, December 14, 2020, was the fourth anniversary of Fr. Mike's entrance into the eternal Kingdom. We streamed the Eucharistic Celebration in his memory on Wednesday, December 16. We are confident that he is still smiling about all that is happening at Wordnet—the
streaming channel he had envisioned, WordNet TV; the reflection apps iGod Today and Dios Habla; and what you are watching right now, the 12th edition of Mission Minute News.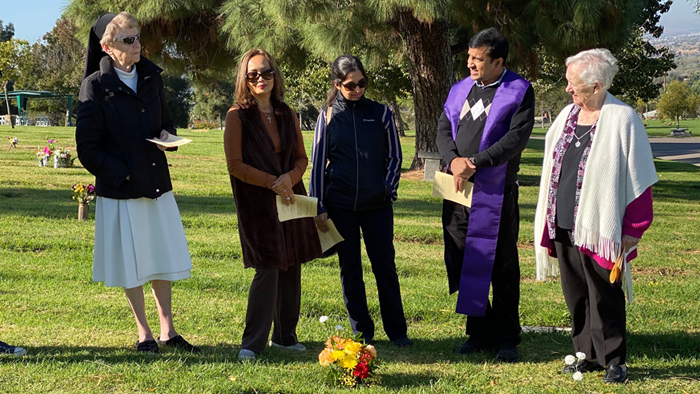 In November Wordnet staff had also held a prayer service at Fr. Mike's gravesite in Crestlawn Cemetery, Riverside. We so gratefully remember HIM at this time, as well as all those whose lives he touched.