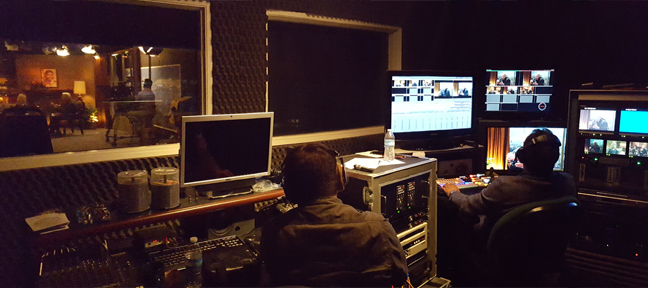 The most recent schedule of our programs is found here. It also contains information about the various channels and the timing of show.
Program Guide
Jan 29
The BIG Way (PL740)
Augusto Valverde says faith is the place to start your journey with God!

Feb 5
God's Women: Rachel (SP539)
Fr. Mike: Don't miss this fourth episode in the series.

Feb 12
God's Women: Miriam (SP540
Fr. Mike presents another strong Hebrew woman.

Feb 19
To See Again (PL740)
Deborah Ouellette, Actor
Eye complications lead a couple to a new vision of faith and hope in our healing God

Feb 26
SEGway to Girl Power (PL742)
Lindsay Brown The SEGway ProjectNotre Dame grad gets young Moslem girls in Nepal to play soccer and realize their self-worth.

Mar 5
God's Women: Tamar (SP541)
A woman gets justice by POSING as a prostitute and seducing her father-in-law.

Mar 12
God's Women: Rahab (SP542)
A woman in the genealogy of Jesus who just happens to actually BE a prostitute.

Mar 19
Never Lost (PL743)
Damien Minna From high hopes to a debilitating accident to becoming an Ambassador of Joy!

Mar 26
Care for Creation (PL744)
Betsy Reifsnider Worship of God needs to connect with respect for and care of God's wonderful creation.

Apr 2
God's Women: Ruth (SP543)
Fr. Mike presents a biblical look at immigration.

Apr 9
Easter Joy (SP521)
Fr. Mike bolsters our faith and joy with Resurrection victory and peace.

Apr 16
Easter (SP544)
Fr. Mike allows us to share new life and the victory of Jesus risen.

Apr 23
God's Women: Deborah (SP545)
Fr. Mike presents a woman Judge who saves her people.

Apr 30
Circle V (PL745)
St Vincent de Paul Society camp brings kids together to share and care for nature and each other.

May 7
Global SHCJ
First African head of worldwide order of Sisters shares her firsthand view of urgent African needs.

May 14
God's Women: Jael (SP546)
Fr. Mike suggests what we can learn from this murdering lady.